CATALYST COACH FOR CREATIVE EVOLUTION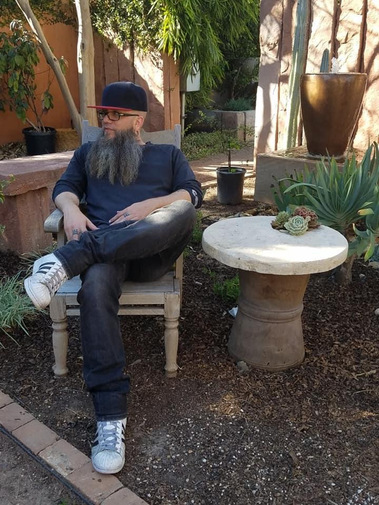 Yo, let's take a moment, shall we?
Remember when time wasn't a tyrant and vision was our currency? That sense of boundless potential, untamed and electric? Guess what, my people? It's still here, burning like a star within us.
I'm Snakebite Cortez, and my journey? Well, it's been a carnival of creation for over three decades. Comics, animation, fashion, video production, photography, branding and more – I've developed through them all. But here's the twist – I've never let a label define me. Nope, not my style. I'm none of these things and all of these things.
I'm that artist...
who thrives on exploration, expression, gratitude for our gifts and now, I'm turning that eclectic energy toward you. Why? Because within your soul is a symphony waiting to be composed, a canvas yearning for your unique textures and hues.
We're not talking about just crafting art, brothers and sisters. We're diving into the depths of your purpose, shredding the scripts that held you back, and transmuting the ordinary into the extraordinary life experience.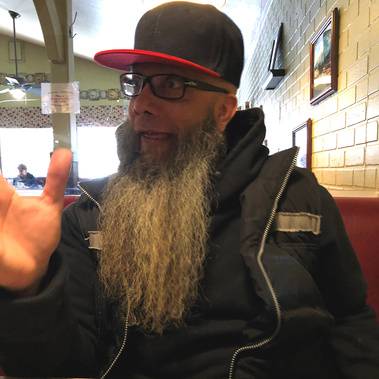 Here's the secret formula:
The Alchemy of Development isn't just about transforming individuals – it's about honing your creations and fueling your personal life and business with the same potent energy. It's about crafting a life vision that permeates with authenticity, resonates with your people, and magnetizes success as a physical realm exercise, mastering ones intent.
IT'S ABOUT INTEGRATING YOUR JOURNEY, YOUR ESSENCE, INTO EVERY FIBER OF WHAT YOU DO.

And guess what?
I'm on the hunt for those who share this pure energy, those who are ready to wield their creativity like a battle axe and forge their path with unshakable purpose. I'm seeking those who understand that investing in themselves is the key to unlocking a world of infinite possibilities.
Listen,
I'm not interested in just a casual stroll down this path. I'm looking for the bold, the daring, the ones who are ready to roll up their sleeves and dive into the transformative process.

The ones who embrace the challenge, who thrive on the hard work, and who understand that real progress and true satisfaction happen when we take full Response Ability.
I'm here for the determined, not the sidelines. If you're up to face uncertainty, channel your raw power, and move mountains, then I'm here, by your side, standing with resolve for this transformative journey.
Let's do it.
So, if you're ready to step into the fire...
of personal and professional development, if you're ready to harness your potential and shape your reality like the alchemist you are born to be, then let's connect. Let's collaborate, create, and elevate – all on a top-tier level of purpose. Your destiny is waiting, brothers and sisters. Let's make it legendary.
SUBSCRIBE TO MY NEWSLETTER SIGN UP TO STAY CONNECTED AND RECEIVE VALUE
Are you motivated by the thrill of the unknown and the potential for personal growth through exploration?
Do you desire the freedom to shape your path and make choices aligned with your values?

Ready to unlock
your unique artistic flow and break free from creative blocks, igniting a powerful connection between your vision and action?
Seeking to forge
an authentic brand identity that deeply resonates with your people, setting your creative endeavors apart?

Ready to carve
out a distinctive online presence, leaving a lasting impact as you align your ideas with purpose and authenticity?
Longing for a
comprehensive strategic transformation that harmonizes your fragmented ideas, propelling your creative and business aspirations into a prosperous reality?
SEEKING INSIGHT
If you've journeyed this far, the stars have aligned.
The potential is palpable.
Reach out and let's continue a dialogue that will unravel the hidden gems of your aspirations.
Together, we'll unveil the true path where my guidance can be most potent.
FIND VALUE @ MY INSTAGRAM